Mall Events
October 26, 2013 (10:00am-4:00pm)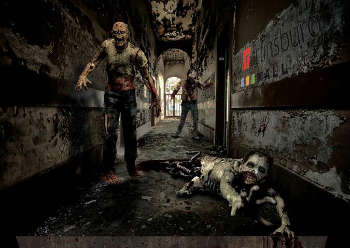 Order tickets via Eventbrite:
http://dreadtheundeadzombierun-efbevent.eventbrite.com/
The Zombie Run is a 5K fun run ending with a military style obstacle course. The catch is there will be Zombies all over the course trying to pull flags off the runners. The object is to finish the course with at least one or more flags to stay alive at the end. If the runner at any point during the run does not have any flags left, they can still finish the race but will not be eligible for any awards. You're not running against the clock, your running from flesh-eating zombies to stay alive! This is the ultimate zombie apocalypse survival training course! All ages are welcome to attend this event.
Upon finishing the Zombie infested run, participants will be welcome to JOIN THE LIFE AFTER DEATH PARTY!
Even the apocalypse has an After Party. All are invited and admission is free for all participants and spectators.
Zombie Jamslive DJ spinning dance music
Refreshments and beer will be sold (MUST be 21 of course)
Zombie Run merchandise order event t-shirts
Sponsor tents, partner tents for hospitality

Online Registrations will close at midnight on October 24th. Absolutely no online registrations will be taken after this time. Registration is limited so please don't wait, sign up today!

*Refunds: We apologize, but due to the nature and logistics of this event we are not able to provide refunds. RAIN OR SHINE!
Proceeds benefit the Apollo Civic Theatre. For information regarding the Apollo visit www.apollo-theatre.org or call 304.263.6766.
SPECIAL THANK YOU TO OUR EVENT SPONSORS
DIRTY DAWG SALOON
SASSY GIRL FITNESS
3MI PHOTOGRAPHY